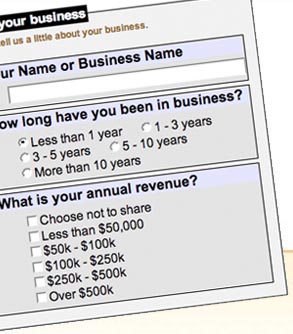 Did you know...
Although the US Section 508 requirements currently specify government obligations, there are interesting developments in case law with the parent statute, the Americans with Disabilities Act, which are winding their ways through the courts. One interesting case involves a settlement by the operators of Priceline.com and Ramada.com to pay $77,500 for improving the accessibility of their sites.

The World's best 100% US Section 508, DDA, and WAI compliant online survey management system.
Accessible surveys
508Surveys.com specializes in making the entire survey experience as easy and simple as possible for all audiences. Our web-based survey management software is easy to use, and 100% US Section 508, DDA and WAI AAA compliant and in our opinion, meets the WAI-AAA accessibility checklist for both taking AND CREATING surveys!.
No other online survey management system can make such a claim!
Easy to use
Years of experience in web design, and user interface make creating a survey a simple, intuitive process. No longer will you be scowering through documentation to figure out how to add a question to your survey.
Easy to integrate
A survey created at 508Surveys.com can easily be added to any website. Whether you're using linux VPS, or other hosting plans, creating a survey online, and adding it to your site is a snap. If you don't have a website and you're not sure what hosting is best for you, check out the BYU site for more information on linux virtual private server hosting.
Affordable
NEW Lower pricing!
Prices start at $1.95 / month for 10 surveys, and go up to $9.95 / month for unlimited surveys! No limits on responses either!
Checkout our new lower pricing options below!
| Surveys | Price / month |
| --- | --- |
| Up to 10 | $1.95 / month |
| Up to 50 | $4.95 / month |
| Unlimited | $9.95 / month |
Text Link Ads script error: /home/survey_user/www/508surveys.com/includes/ad_files/local_353298.xml does not exist. Please create a blank file named /home/survey_user/www/508surveys.com/includes/ad_files/local_353298.xml.